BrickBox: Arriving in America
Architecture & Interiors
BrickBox modular shelving has found a distributor for N. America, and is now available. Beginning in September 2012, BrickBox will be available exclusively through ModMobili (www.modmobili.com) and can be currently viewed and ordered on-line though their Web Shop. BrickBox is available in two sizes, with free shipping for the continental U.S.
BrickBox Modular Shelving is available in two different widths, and can be stacked up to six units high to create an attractive open wall unit. BrickBox uses high-quality, locally sourced and sustainable Birch; the layering and finish will withstand heavy use, and up to 200lbs or more of books, goods, or display items. The two sizes allow for various interior specifications and ample design opportunities. BrickBox easily works as a room divider, with some boxes reversed to show display on both sides of the system. Each set of BrickBox can be raised up on casters or feet, perfect for lower systems built for entertainment storage and display. Please visit modmobili.com for ordering details.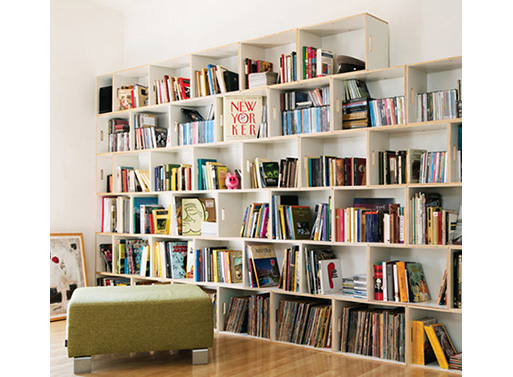 Posted by Jonathan Auty. This post comes courtesy of our "make a guest post" page. Got a great lead, product find or idea? Share yours and it could make it on the 2Modern blog!