Etic Design: Media storage and vase collection
Modern Decor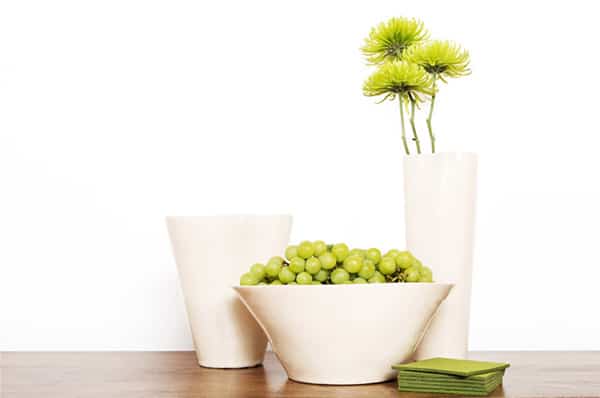 Ceramic vase collection: designed as a table centerpiece with simple modern lines and a smooth lip inspired facade. This collection plays with three proportional sizes to create an interesting variation of height and width with each their specific function and a curious family look. They will look at their best with each other… Three useful sizes; big fruit bowl, medium flower vase and tall decorative vase.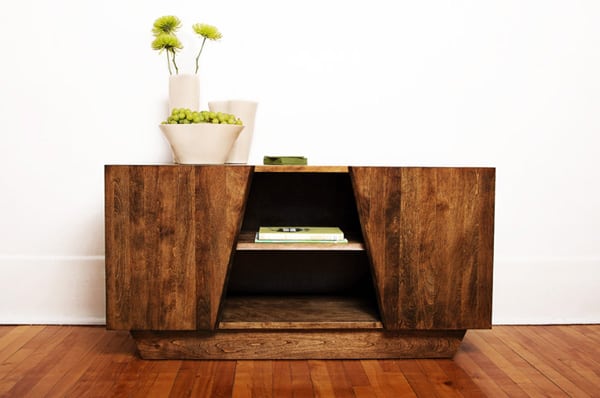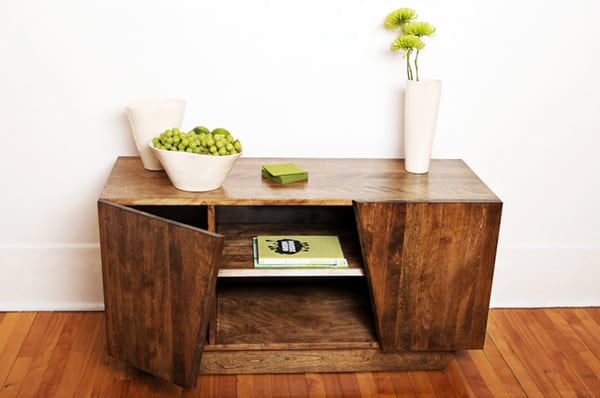 Living room Media Storage: locally handcrafted cherry wood furniture piece with unique angular doors to give a little twist and a modern feel to the usual living room TV unit.
Perfect to enjoy a television set with the middle open portion to partially hide the home theater electronics. Each door hides two shelves for DVDs or books storage.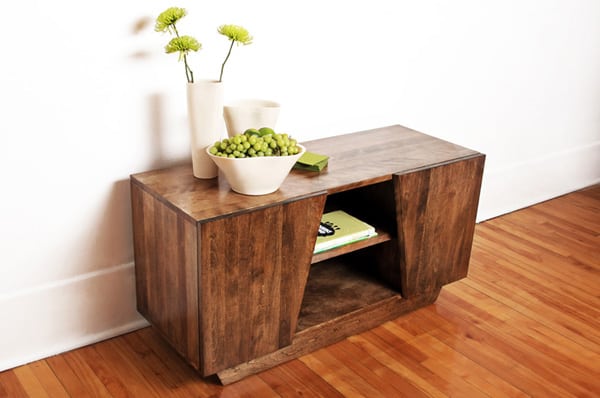 Products designed by Etienne Carignan and handcrafted in Montréal (Canada). Each piece is one of a kind with all the beauty and irregularity of a handcrafted product. More: eticdesign.com
This post comes courtesy of our "make a guest post" page. Got a great lead, product find or idea? Share yours and it could make it on the 2Modern blog!