Rad Mag Racks
Architecture & Interiors
Between me and my fiance, we are subscribed to 8 magazines. (Long live the printed word!). As a result, it's hard to keep the the floors from being constantly plastered in splayed magazines. Lately I've been searching for the perfect magazine rack, and will share some of my favorites right here. (Any other designs that you know of, post them in the comment sections!) Back in December, a handsome set of magazine holders was posted entitled Two Scoops, and in June a fabulous magazine rack/table combo by the group El Ultimo Grito was shard.
This wall mounted beauty from Lekker Home would be perfect for small apartments without much floor space. Plus it would make your living room feel like a dentist's waiting room, but in a chic way.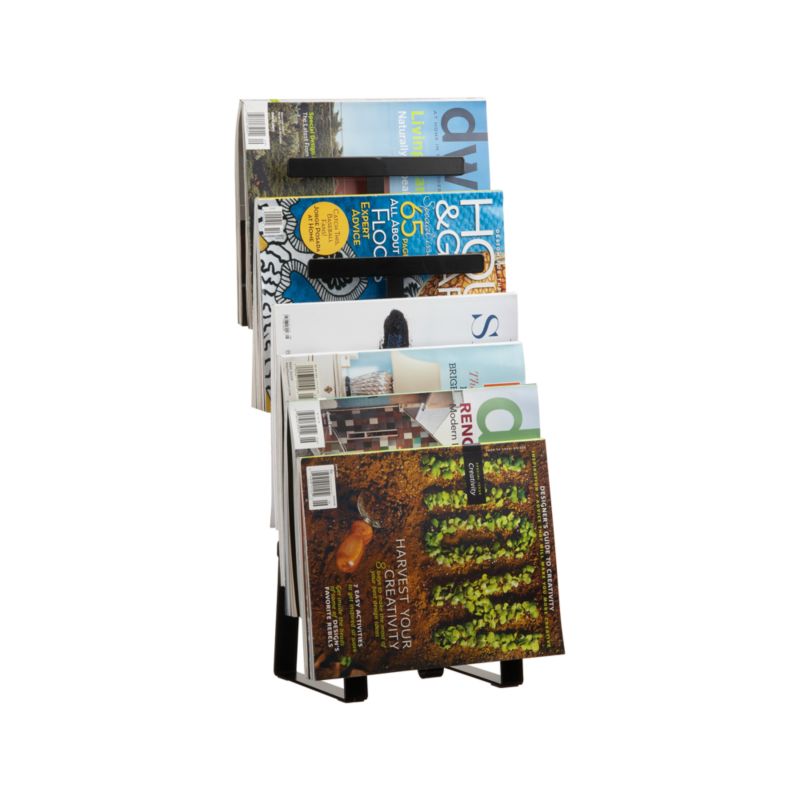 A lovely, "invisible" magazine rack from Crate & Barrel makes it look like your mags are quietly climbing up the wall. 
And when on a budget, Ikea always pulls through, like with this $10.00 beauty.
Post your favorites!